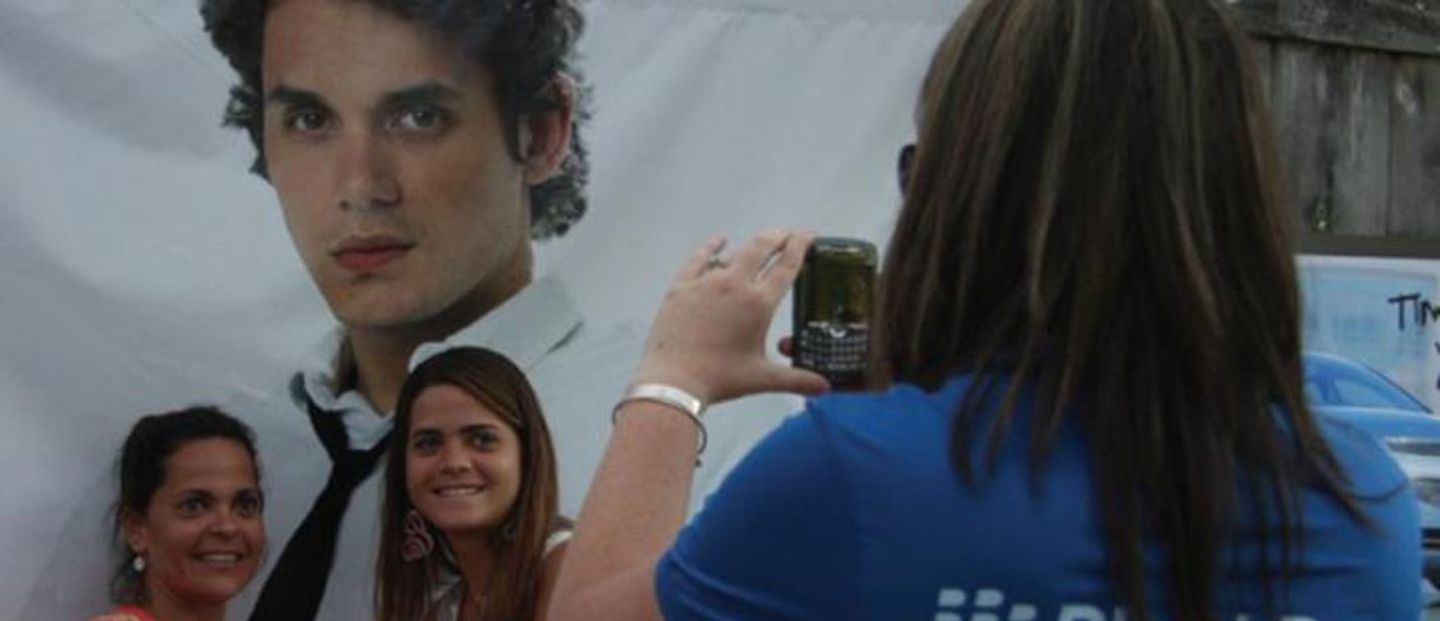 Mobile marketing is an essential part of GPJs audience acquisition strategy. It regularly places your brand directly in the hands – and memory banks – of event attendees.
To harness the passion of users, our award-winning event management agency provides:
Mobile Marketing Services that target your brand and event objectives
Mobile Activation Strategies that use the latest mobile device applications to offer added value to audiences.
Activation and motivation are the key puzzle pieces here. We see mobile as a two-way means of communication, a chance to truly engage attendees in your brand experience. And whats equally exciting to us a way to showcase your work to the world.
Mobile Marketing Services
Every GPJ experience includes a tailor-made set of mobile marketing services; theyre built into your strategy from day one.
As were planning and discussing these services with you, we continue to ask ourselves the basic questions which mobile approaches will work best? How will they help you achieve your brand objectives? What effect will they have on your final ROI?
Only then do we assemble your mobile package, which may contain:
Pre-Event Mobile Promotion and Outreach with enticing registration offers to high value prospects
In-Venue Mobile Activities, such as mobile sweepstakes and text-to-win initiatives, that create an interactive brand experience
Customized Mobile Device Applications that generate excitement, engagement and brand loyalty
Targeted SMS and MMS Strategies tied into branded online portals and public venues
Streamlined Event Communications informing attendees of evaluations, daily schedule updates, session reminders, cancellation notices and more
Coordinated Social Media Strategies that extend your reach beyond the immediate experience and into the social sphere
Benefits of Mobile Marketing for Events
GPJ is in the business of breaking boundaries, so it follows that the benefits of our mobile marketing services should extend far beyond a venues walls.
Our integrated approach to mobile marketing helps you:
Promote Consistent Brand Engagement: We keep attendees constantly entertained and engaged by employing mobile connectivity at multiple touch points throughout an experiential event. Our mobile strategy emphasizes relevant and targeted messages, protecting attendees from media saturation.
Adjust Mobile Tactics in Real-Time: Opt-in processes, keyword matching and reporting dashboards tell GPJ if your initiatives are reaching their target audiences. If not, we have the ability to adjust our tactics at a moments notice.
Create a Rich Dialog with Potential Customers: When implemented properly, mobile allows attendees to co-create their own brand experiences. And its not only immediate engagement that improves. Interactive mobile strategies also spur repeat brand interactions and more profitable brand loyalty.
Collect Valuable Data: Knowledge is power in the world of experiential events. The more you know about your target audiences their desires, interests and habits the more effective your future marketing will be. Thats why we have a number of sophisticated mobile tools that provide you with valuable insights into attendee behavior.
Increase Your ROI: Mobile marketing has very practical implications for your ROI. It gives us the means to build your prospect database, promote your social media channels and make connections with hidden audiences. It also cuts down on waste by streamlining communications and improving logistics.