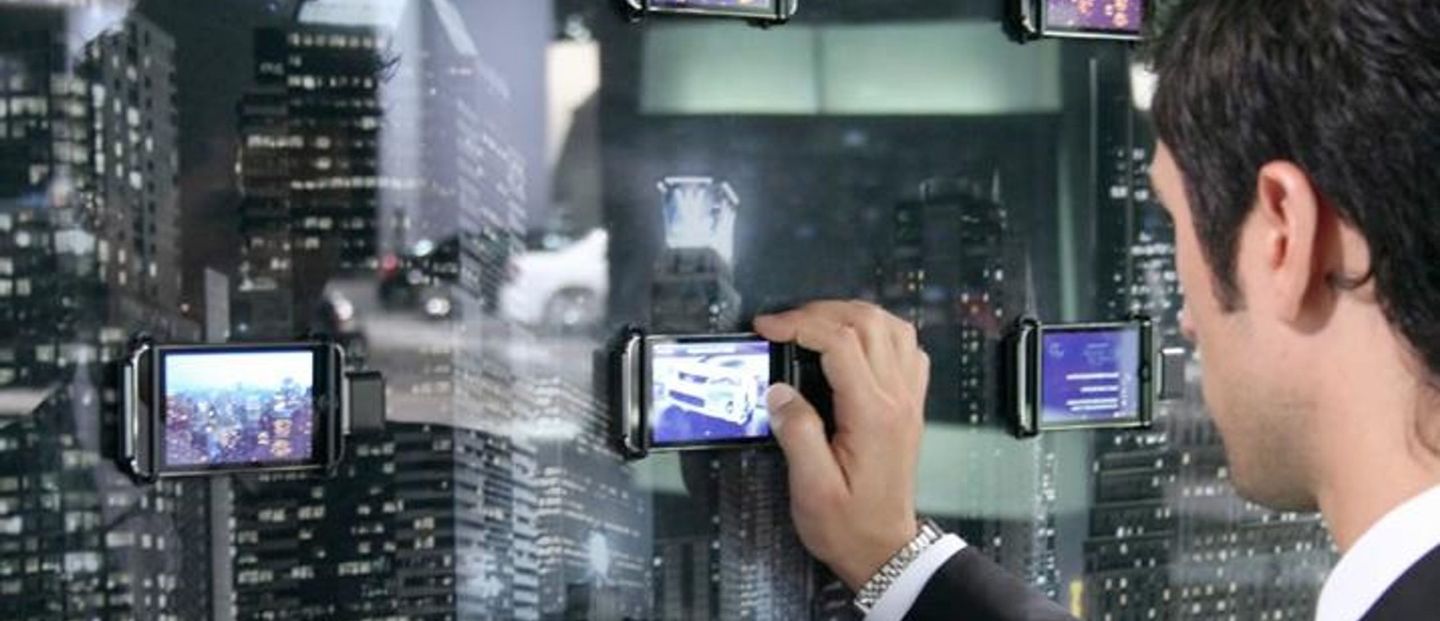 Ask any interactive marketing company about creating experiential events and youll hear the same reply digital technology provides us with a miraculous toolbox. Suddenly, theres no limit to the experiences we can transform into reality.
But along with the excitement comes responsibilities:
To ensure that technology is built into integrated event marketing
To see that digital media engages and connects participants across the world
George P. Johnson understands these responsibilities. We may be unabashed technology lovers, but we know that digital tools are only as important as the interactive experiences that we build with them.
Learn more about our interactive marketing capabilities:
Benefits of Interactive Marketing
In today's world of experiential events, digital elements are one of the key catalysts for action. The success of interactive marketing rises and falls on the effective integration of technology.
At GPJ, we work with each client to create a customized interactive strategy. The latest devices, mobile and online applications, digital media, websites and interactive installations combine to provide:
Extended Attendee Reach
Predictive Modeling for Event Planning
Instantaneous Digital Promotion
Advanced Tracking & Analysis
Meaningful Participation & Engagement
Meaningful engagement is the cornerstone of our approach with you. It begins well before a hybrid or virtual event experience, with an initial contact, and grows exponentially, as individuals build connections and communities of interest.
Role of an Interactive Marketing Company
Technology may change, but the importance of building relationships with consumers never will. As the number one ranked experiential agency in the world, our role when it comes to integrating technology is simple. We aim to:
Create a tailored interactive marketing strategy focused on user behavior and engagement
Employ the latest event technology tools, mobile marketing trends and social media strategies
Deliver a fluid, seamless and cost-effective brand experience
Maintain engagement levels with follow-up marketing (microsites, fan pages, online games, etc.)
To deliver this, we pair the brightest interactive minds with the best experiential planners in the business. Our global team of digital experts, creative strategists, designers, architects, engineers, writers and programmers works together to create two-way interactive experiences and deliver significant ROI.
This also means all marketing elements – virtual and in-person – remain in-house. Clients reap the benefits of regular communication across multiple channels, cutting-edge digital expertise and consistent goal tracking.
Impact of Integrated Event Marketing
We live in a digital world of experience, where people are accustomed to being active participants. When interactive marketing is truly integrated with an experience or event, the power to affect these users can be enormous.
Lexus discovered this power during the launch of the Lexus CT200h, a hybrid luxury-performance hatchback. Auto show attendees were invited to engage with a huge range of digital tools, including high-energy videos, interactive installations such as camera stations and touch tables, 3D rendering, social media, interactive film and synchronized experiences.
The immediate impact was the stunning awareness of the Lexus hybrid brand offering. The long-term impact was even more satisfactory. By working with GPJ, Lexus saw a:
Significant reduction in overall marketing costs for technology implementation and the event itself
And a huge rise in registration for future Lexus events
Active engagement, cost-effective technology integration and demonstrable ROI are the foundations of our marketing approach to interactive, experiential events. And, of course, the promise we make to you.