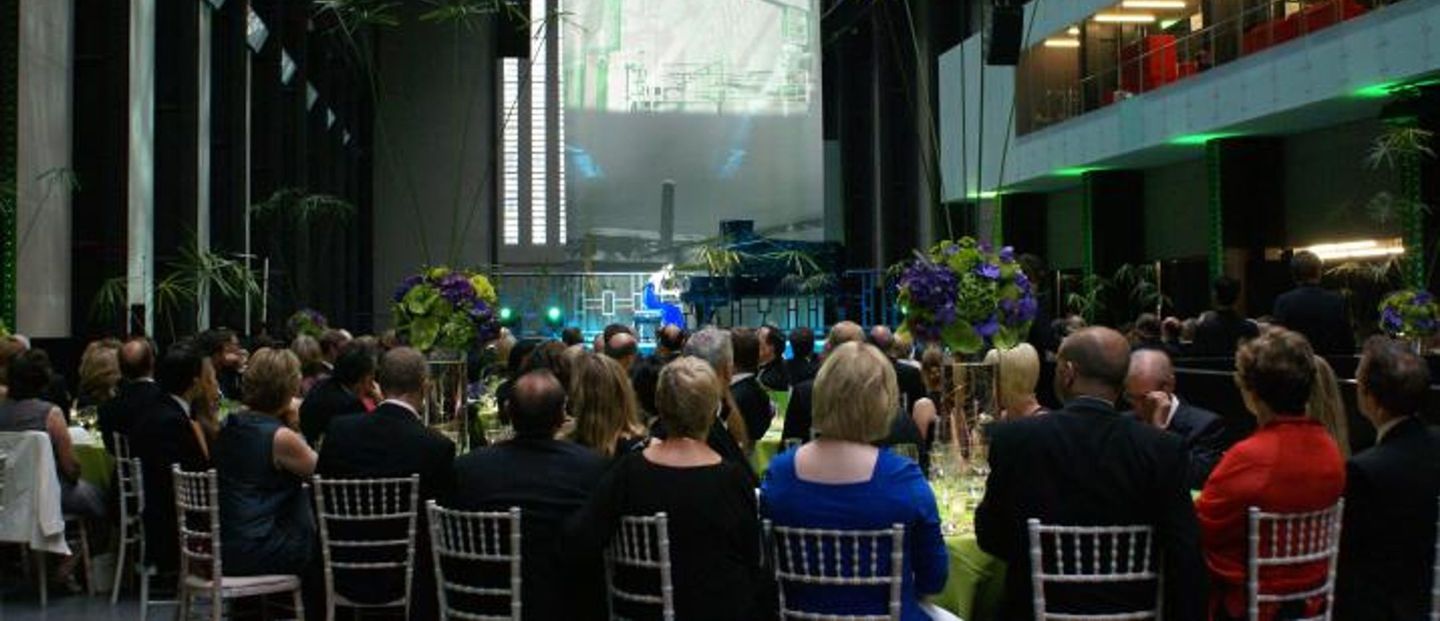 Backed by the expertise of our in-house team, our global event management agency offers:
Award-Winning Live and Virtual Experiences that attract worldwide attention
Corporate Event Management for international thought leaders and Fortune 500 companies
End-to-End Event Technology including strategy, management and software services
Expert Event Planning, including large-scale meetings and conferences, for governmental bodies
Quality control is paramount. Unlike other agencies that out-source much of their services, we plan and administer each step – from the initial analysis of your needs to the final execution.
Event Management Services
At the start of a new project, you will be placed in the hands of our experienced event management team.
First we collaborate on a plan that includes your specific requirements, budget and our experiential input. We listen carefully to what you hope to achieve.
Then we put this plan into effect with:
Global Event Planning and Logistics from our worldwide team of in-house strategists, creative minds, designers, architects, engineers, writers and programmers
Sophisticated Outreach Programs targeting your specific audiences
Groundbreaking Creative Ideas that live online, on devices and in the minds of participants long after the event
Stunning Immersive Environments that shorten time to purchase
Coordinated Event Communications to deepen attendee engagement and reinforce your message
World-Renowned Entertainers and Speakers who garner large audiences and international press attention
Exclusive Invitation-Only Experiences for high value prospects and key decision makers
Detailed Post-Event Analysis to determine your immediate and long-term ROI
Benefits of Experiential Event Management
People sometimes ask us why were so passionate about experiential events. After all, isn't event management simply a matter of making sure that the celebratory cake is delivered on time?
Not at GPJ. We design your event to generate action and loyalty. It's important to us that each participant engages in experiences that leave lasting impressions.
It may sound like a lofty aim, but our experiential work helps clients:
Cultivate Meaningful Relationships: The touchstone of all successful events, virtual or live, is connection. With GPJ corporate event management, audiences have the chance to build relationships in multiple ways – through pre-event outreach, conversations with event ambassadors, social networking and post-event discussion.
Integrate Technology and Interactive Media: From the first pre-event touch to the insights being shared by participants, technology plays a key role in GPJ event management. Our programmers and designers keep the larger picture in mind, combining established technologies and new tools for maximum engagement.
Communicate Key Messages: We guarantee your voice will be heard at a GPJ event. Not only that, but we'll discover the best ways to project your brand messages with technology, signage, displays, entertainment and even building material choices.
Motivate Audiences to Share: Promotion is no longer limited to the event management agency. Now participants are equally, if not more, important in showcasing an event to the wider world. So GPJ focuses on a) providing an event worthy of sharing b) making it easy for the audience to share their excitement across multiple channels and devices.
Reduce Overall Costs: With the GPJ global network on your side, you'll see immediate benefits in cost efficiency and logistics. Our in-house event management agency has the ability to streamline planning and deliver work on time. What's more, we achieve long-term results within the framework of your overall budget.
Generate Significant Attendance, Action and Sales: Real, measurable ROI is our final test for any experiential event. We judge the success of our event management on the achievement of your goals. Have we doubled your attendance levels? Tripled your sales? Generated significant media coverage? It's your call, and it's our job.