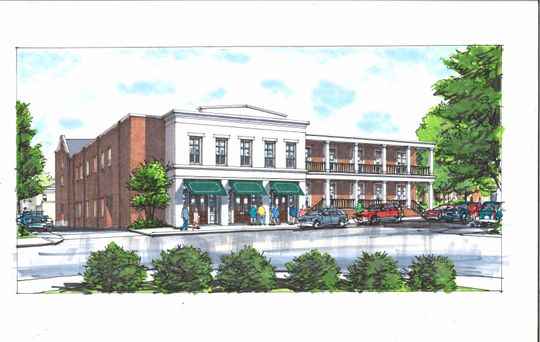 December 14, 2017 – Franklin, TN – In support of its long standing and continually expanding relationship with Nissan/Infiniti North America, George P. Johnson (GPJ) has opened an office in Franklin, Tennessee, home of the Nissan/Infiniti North America headquarters. This is the second GPJ office in Tennessee, adding to the 330k square foot office and fabrication facility in La Vergne.
For the past two years, GPJ has been working to house the entire Nissan/Infiniti North America team of more than 30 people under one roof and in close proximity to the Nissan offices. This move better positions the team to support the account and provides a creative, collaborative space to meet with clients at a moment's notice.
"We're thrilled to be consistently growing GPJ's partnership with Nissan/Infiniti both domestically and Internationally, and this move supports that growth and positions us to expand it," says Craig Erlich, SVP and General Manager.
Franklin, just 20 miles from Nashville, was once known as a suburb of Nashville, but has seen tremendous growth in recent years and is coming into its own as a hotbed for creativity. As such, it's a great place to attract top talent from the Nashville area.
"Continuing to grow our collaborative partnership with our Nissan and Infiniti clients starts here, with cutting edge creative and ideation," says GPJ CEO Chris Meyer of the 40+ year agency/client partnership. "We look forward to big ideas coming to life here that will result in big impact for our clients."
The Franklin office will be led by SVP, Group Account Director Ryan Burke, reporting to SVP and Nashville General Manager Craig Erlich. With four offices now in the South (Franklin and La Vergne, TN and Dallas and Austin, TX) GPJ is well positioned to serve current clients, and looks forward to continued growth in the region.