)">
Camp Jeep at the Chicago Auto Show
With record-breaking attendance numbers and over 1 million sq. feet of space, the Chicago Auto Show was an ideal venue for visitors to experience Jeep's extreme on and off-road capabilities.
Sprawled across 20,000 sq. feet, GPJ's Camp Jeep at the 2011 Chicago Auto Show featured eight different driving challenges for the new Jeep Grand Cherokee and Jeep Compass, including a dirt course, a log crossing, a boulder crawl and articulation ramps.
The most popular course was the 4-minute long Trail Rated riding experience, an 18+ foot-high vertical climb over Jeep Mountain. Billed as the ultimate test drive, it was a true measure of Jeep's ground clearance, articulation, traction, chassis stiffness and maneuverability.
Perched on 12 tons of dirt and boulders, the Jeep lineup of vehicles could be seen cresting the pine-tree covered mountain from over a thousand yards away. Meanwhile, cameras placed around the track at each of the driving challenges delivered live footage to those waiting in line eagerly for the next ride.
A "must be experienced to be believed" brand marketing initiative, Camp Jeep Chicago 2011 was a raging success, often generating 2-hour wait times.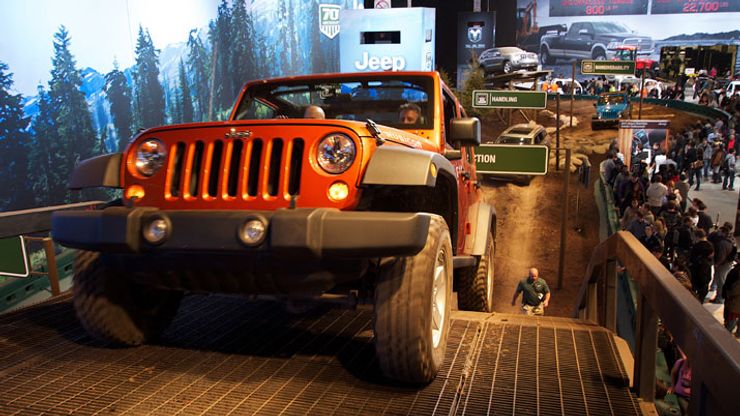 When nothing less than extraordinary will do—we're your team.
Let's do this